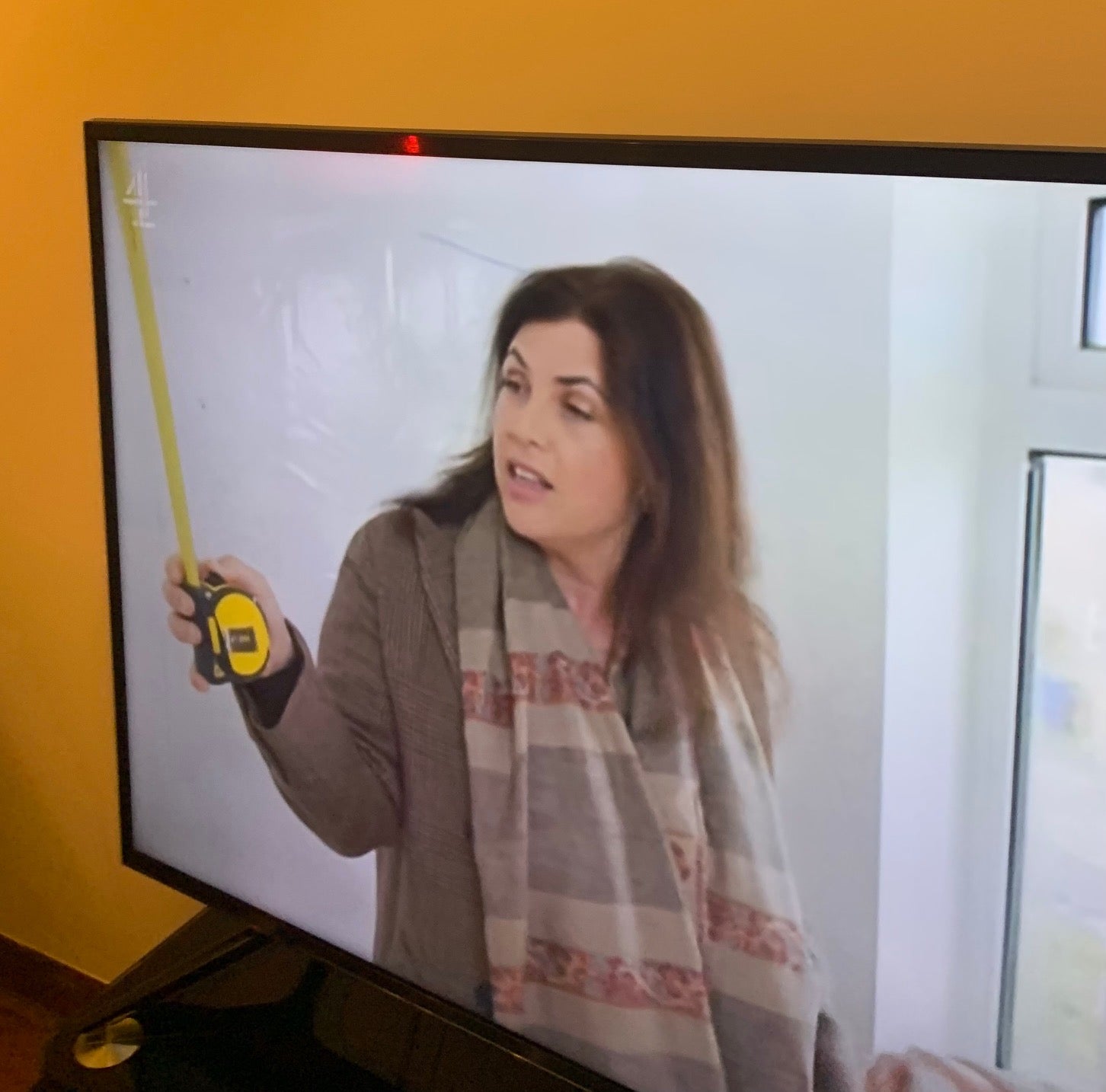 Magic Whiteboard used on Love It or List It - Channel 4
We were watching Kirsty Allsop and Phil on Channel 4's Love It or List It on Friday and Kirsty was using Magic Whiteboard on the wall of the house that was being renovated. You can see the Magic Whiteboard sheets in the background.
Magic Whiteboard allows to be create a whiteboard from a roll, anywhere in seconds. In clings using static to any flat surface and leaves no marks. Writing on Magic Whiteboard with any whiteboard marker, wipe clean and reuse.