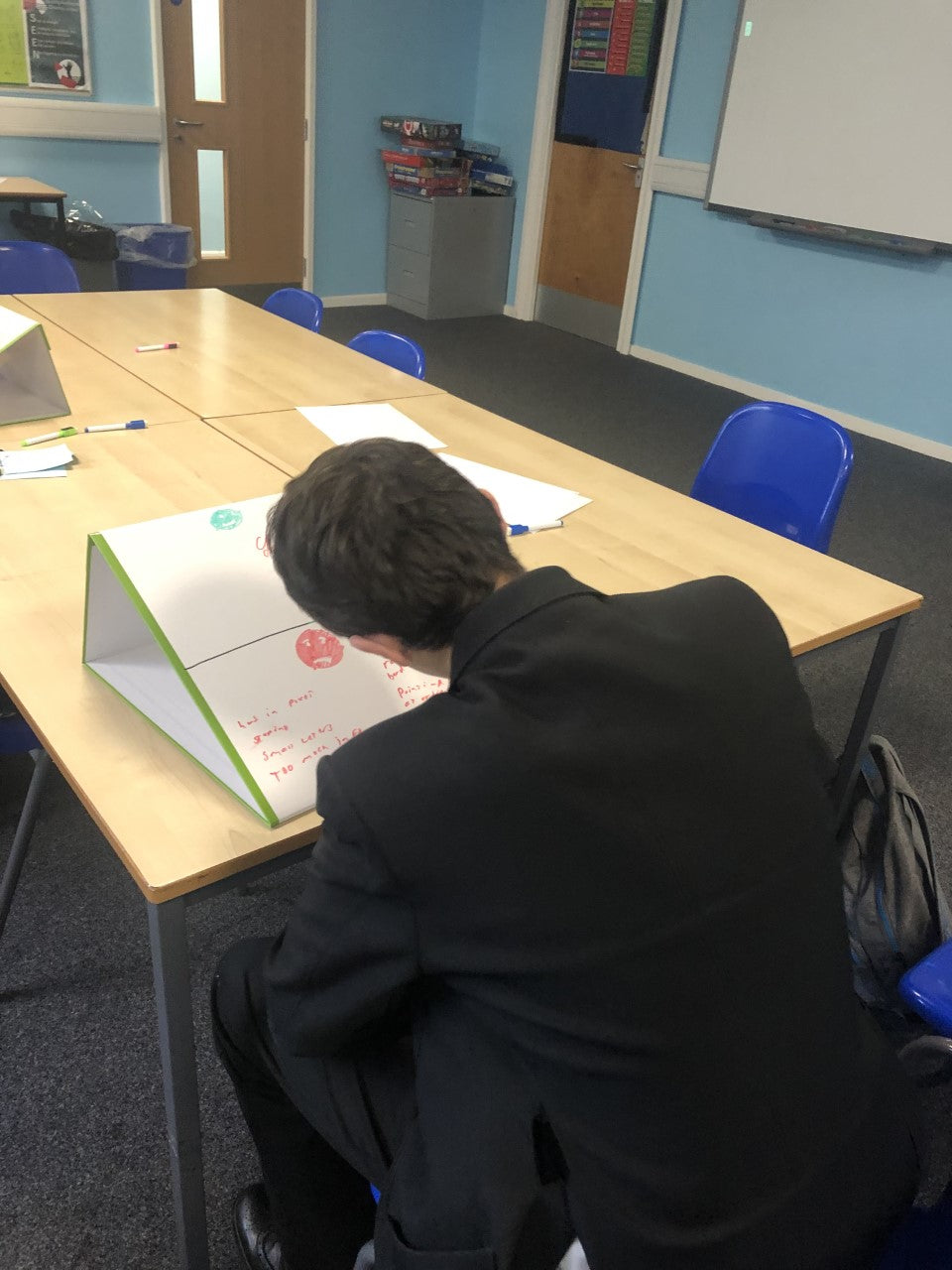 Special Educational Needs Department uses school tabletop whiteboard as a writing slope in lessons
It is not just nurseries & primary schools that are using the A3 school tabletop whiteboards. Older children in secondary school are using the school tabletop whiteboards to encourage more engagement and creative learning.
The Chantry School in Worcestershire are using the A3 school tabletop magnetic whiteboards as a whiteboard writing slope. Here are some comments from students. The SENco has been using in lessons.
Learn more about the folding school tabletop whiteboard / writing slope whiteboard
I like that you can use it flat and at an angle. 
The pens work well - good range of colours. 
The size of the board it good - nice that it's bigger. 
I like the green border. 
Easy to clean.