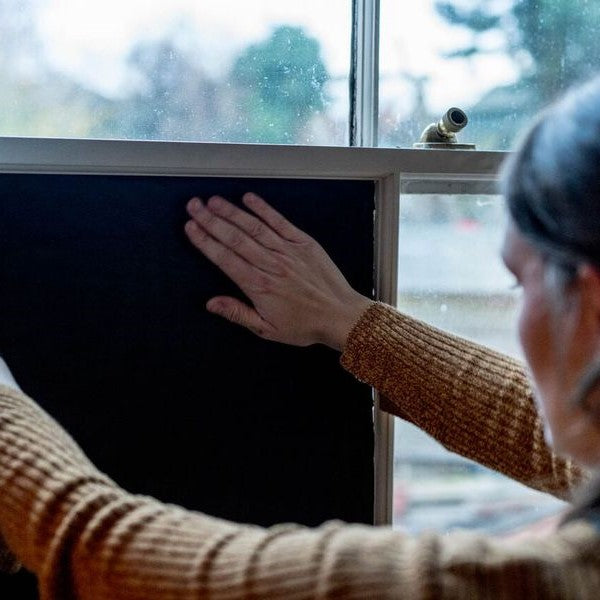 How to use Magic Blackout Blind - Best Travel Blackout Blind
Magic Blackout Blind ™ is quick and easy to fit, tear off a sheet and place on the window in the nursery or bedroom. Its the best travel blackout blind and the only one to stop all light. Buy Magic Blackout Blinds

The Magic Blackout Blind ™ sheets can be cut to size with scissors, you can overlap the sheets to fit larger windows.
Nursery Magic Blackout Blind ™ helps get children to bed when it is still light in the evening and helps stop children waking at 5.30 in the morning due to bright sunshine.
Magic Blackout Blind is a kids and children's bedroom blackout blind. Magic Blackout Blinds stops ™ all light even round the window edges. voted best blackout for windows. 
Ideal for: Children's nurseries, bedrooms - New homes - it's ideal if you are waiting for curtains to be made - a great temporary blackout blind for when grandchildren come to visit grandparents - Leaves no marks on glass, easily peels off and can be reused.