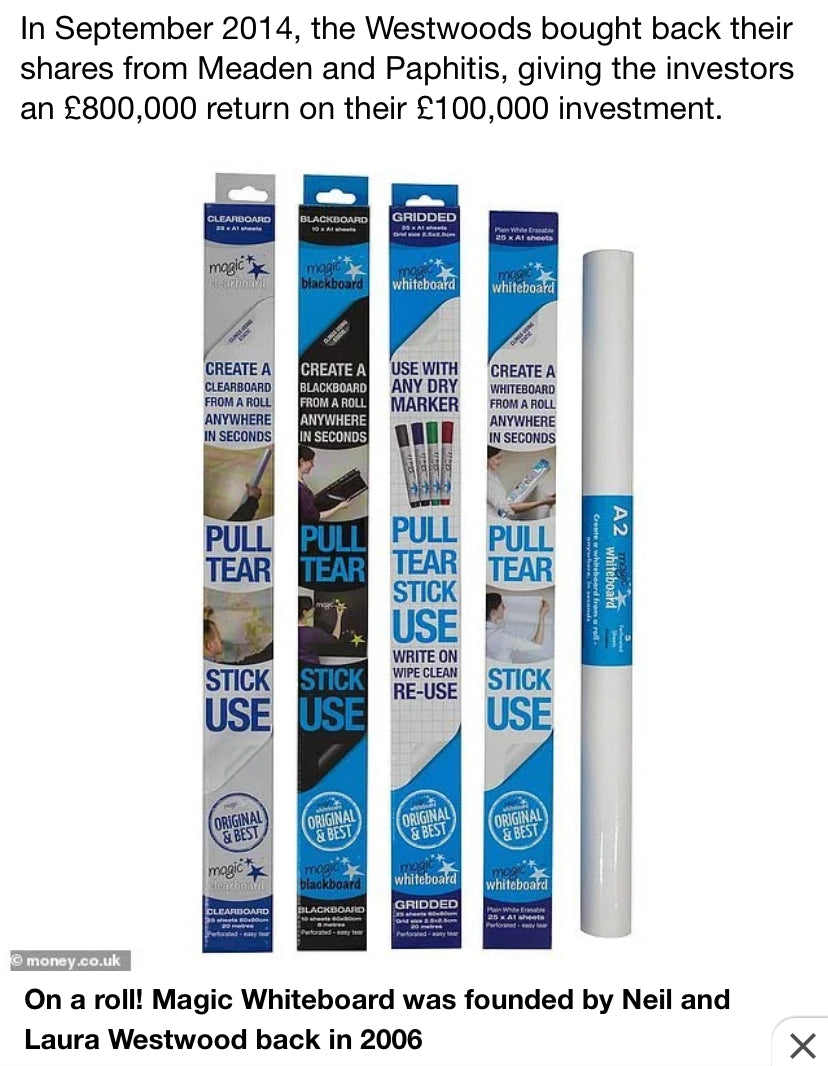 7 most successful investments Dragons' Den
Magic Whiteboard - read more 
Dragons: Deborah Meaden and Theo Paphitis.
Investment amount: £100,000 investment for a 40 per cent share of the company.
Founded by husband-and-wife team Neil and Laura Westwood back in 2006, Magic Whiteboard is basically a roll of whiteboard sheets that sticks on anything thanks to static. It is now stocked in all major office supply stores with a global customer base. 
The couple pitched their idea to the Dragons in 2008 and secured £100,000 from Deborah Meaden and Theo Paphitis, who put the product into 237 of his Ryman office stationery stores. 
The company has since expanded, selling stationery, notebooks, sticky notes and pegboard noticeboards. They have increased sales from £45,000 to £1.2million a year.
In September 2014, the Westwoods bought back their shares from Meaden and Paphitis, giving the investors an £800,000 return on their £100,000 investment.